Today we're thrilled to launch Dell EMC PowerScale – a new unstructured data storage family centered  around OneFS 9.0.
This release represents a series of firsts for us:
Hardware-wise, we've delivered our first NVMe offering, the first nodes delivered in a compact 1RU form factor, the first of our platforms designed and built entirely on Dell Power-series hardware, and the first PowerScale branded products.

Software-wise, OneFS 9.0 introduces support for the AWS S3 API as a top-tier protocol – extending our data lake to natively include object, and enabling hybrid and cloud-native workloads that use S3-compatible backend storage, such cloud backup & archive software, modern apps, analytics flows, IoT workloads, etc. And to run these on-prem, alongside and coexisting with traditional file-based workflows.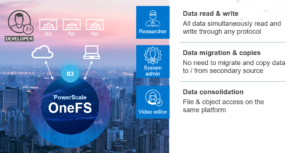 DataIQ's tight integration with OneFS 9.0 enables seamless data discovery, understanding, and movement, delivering intelligent insights and holistic management.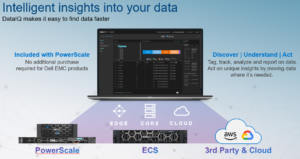 CloudIQ harnesses the power of machine learning and AI to proactively mitigate issues before they become problems.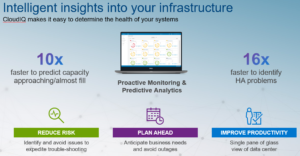 Over the course of the next few blog articles, we'll explore the new platforms, features and functionality of the new PowerScale family in more depth…